Well-known member
Joined

Apr 22, 2022
Messages

108
Points

63
This week Lets Talk About TamilNadu Tourist Destination ....
Basically from Western Part of Tamilnadu .. Gonna Cover About Places around me !!!

Being Nature Lover .. Obvious Gonna Share my experiences of my Visit to Hill stations

Similarly People can Share Tourist Destinations around their places ...

YERCAUD !!!




Yercaud is a hill station town in the south Indian state of Tamil Nadu. It lies in the Shevaroy Hills, known for their orange groves, and coffee, fruit and spice plantations. Yercaud Lake has a boathouse, and is surrounded by gardens and woods. On the lake's eastern shore, Anna Park has local plants and a Japanese garden with bonsai. To the southwest, Lady's Seat vantage point has a watchtower with a telescope.

What is in Yercaud? What Makes Beautiful Place !!

There can be lot of places in Website ... I am gonna take you to places where i visited
1)View Points: Pagoda Point/Gents Seat / Ladys Seat/Children Seat/karadiyur view point/manajakuttai view point
If Someone Want to Have Better View of Valley .. Its the Right Place .. It will be Joyous place If you are nature Lover to explore Valley .. if you looking for Adventure and Entertainment its not that place

2) Botanical garden /Rose Garden/Anna park
If you are Flora enthusiast .. Do visit this place with good energy in you ... It will be good place to explore more plants and have long walk with loved ones .. Near Rose Garden there will be a feast for science Lovers (Some exibits kept) ... where you can visualize how silk is made and some illusional pictures also can be taken

3) Adventure/Sports:
There is no derth of adventure here provided by Poppy Hills and Green Tree Top adventure
High Rope Course, Low Rope Course, Zip Line and ATV Adventure Trail - Green Tree Top adventure

Poppy Hills: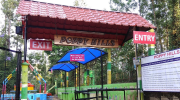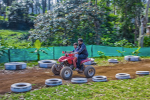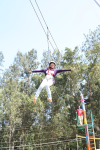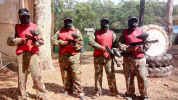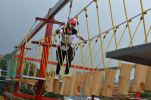 4) Deer park / Peeku park / Bear Cave / Fish Museum / Boating yercaud Lake / Big Lake:

Boating at Yearcaus lake ... Many would Have seen in Movies and heard of ...
There is also Place of interest for Animal Lovers in form of Deer park (Peacock,Deer,Rabits) and peeku Park ( Birds are maintained hygienically and you can feed them too)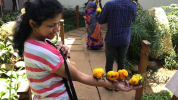 5) Shevaory temple / SrichakraMahaMeru Temple / Sacred Heart Church / Retreat Church / SriRaja Rajeswari Temple/Holy Trinity Church

Holy Places are there in and around Yercaud as well ..
I am Being nature Lover .. Didnt Explore Much of this place ...
You Guys can Visit and Upload / Share your Experience ..

6) Killiyur falls :





Hill station vandhudu Falls pathi pesalana eppadi ?

Right .. One of Adventurous trekking experience I would say ..
We have to walk atleast 1 km to get into entry of falls ... from the Entry it will be another 1km down you have to walk to reach that place ... Getting down wont be much fuss .. But coming back will be a challenge if you are not holding breathe .. Its tough Time to come up from falls..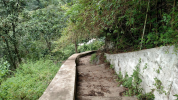 Hope My Post will Give you Fair idea about whats there in Yercaud !!!

Food you dont need worry much ...
There is Hotel sarvana bhavan ( Salem based Hotel) - For Veg
For Non Veg There are plenty of options

Also Reaching there is very easy .. It located 38 Kms from salem and you have frequent Buses run by TNSTC
And Loads of Local Car Travel agents will take you there ..

Looking forward to hear from Other Users and share their Travel Experiences ...